Yellow Brick Academy is owned and operated by one of the only two active Board-Certified Behavior Analyst, Doctoral level (BCBA-D) in the Chippewa Valley, Dr. Julie Ackerlund Brandt. Dr. Julie is committed to providing top-notch programs and education to all children in the Chippewa Valley. The academy strives to provide valuable services to both children and families so that they can live their best lives!
Yellow Brick Academy recognizes the value of high-quality professionals. They are dedicated to providing excellent on-site training to all staff to earn certification in the field of behavior analysis at all levels, Registered Behavior Technician (RBT), Board Certified Assistant Behavior Analyst (BCaBA), and Board Certified Analyst (BCBA). All staff members will be required to either have a certification or be actively working towards fulfilling the requirements to sit for their certification exam.
Ongoing research is woven into their daily tasks to evaluate best-practice services for children with developmental disabilities or neurotypical development so that children may have the best possible outcome, improve their language and social skills, and live independently as an adult.
Yellow Brick Academy aims to increase community exposure, awareness, and understanding of individuals with disabilities through partnerships with various locations throughout the Chippewa Valley.
Dr. Julie has been extensively trained in functional analyses, a specific method for evaluating why a specific behavior (typically severe problem behavior) occurs and developing function-based treatment plans. Additionally, she has provided training for other behavior analysts, teachers, and parents interested in learning more about the procedures. As such, she is uniquely prepared to address some of the most challenging cases in the Chippewa Valley.
Meet Dr. Julie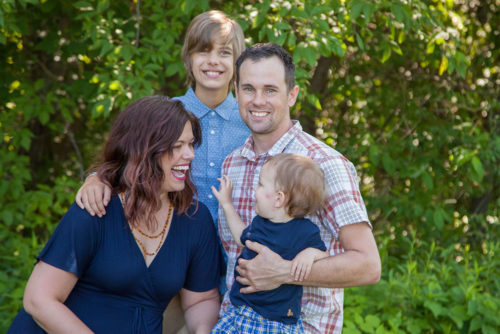 Dr. Julie is a dedicated teacher and therapist committed to helping unlock the magic within children. As one of the only two active Board-Certified Behavior Analyst, Doctoral level (BCBA-D) in the Chippewa Valley, Julie understands the needs of so many kids and families in our community. She is ready to walk alongside you in a program tailored to your specific needs and desired outcomes.
Dr. Julie's passion and goal is to empower children and their families, educators, and healthcare providers to understand developmental disorders better, use best practices, and contribute to successful outcomes! She has a kind and humble spirit with an outgoing personality ready to meet your child where they're at and help them unlock the magic and potential within themselves.
It's like defying gravity and being who you are. It's not something magical on the outside; it's about finding a way to unlock it from within. All kids have the potential; it just takes hard work and dedication to get there.
Dr. Julie was inspired to help others from a very young age through her mother's job as a group home administrator. She fell into behavior analysis in college, where she worked in an autism center and began learning that she could teach so much and unlock so many things for children at a young age. As Julie went through school and continued to work with kids, she saw the importance and the need for starting Yellow Brick Academy to help kids in our community.
Dr. Julie's Credentials
B.S. in Psychology – University of Wisconsin – Eau Claire
M.S. in Behavior Analysis & Therapy – Southern Illinois University, Carbondale
Ph.D. in Behavioral Psychology – University of Kansas
Board Certified Behavior Analyst – Doctoral (BCBA)
Licensed Behavior Analyst – Wisconsin (LBA-WI)
In Her Free Time, She Enjoys…
Spending time with her kids James and Oliver.
Dinner and date nights with her husband Brian – trying new foods is their favorite!
Playing with her dog Max, and cats, Pickles & Rudy.
Traveling for work and play.
Reading, writing, and watching movies.